The Perfect Fit
Through Our Exclusive Grading,
The Scrubs In Your Subscription Boxes
From 4Luvofscrubs Are Guaranteed To Fit
4Luvofscrubs used 6 years of daily customer service interactions to fit customers and provide them with perfect fits, if it was their first time or if they've been purchasing scrubs for 30 years.
What do people praise about 4LuvOfScrubs


Knowledgeable, helpful, and amazing staff! David can take one look at you and pull perfect scrubs off the rack that fit amazing! If they don't have it in stock, they can order most everything. You'll never want to shop anywhere else!


I loved the fact that I walked in and was immediately helped and handed sizes I needed and perfect colors of what I was looking for he was absolutely amazing . definitely recommend this place


Great customer service and great selection. Eliza was very knowledgeable and very helpful. Ordering was easy and a quick turn around time. Highly recommend.


This place is great! Wonderful Variety of scrubs. Prices are decent and the owners are happy to help you in any way. Will recommend this store to my co-workers and friends. Thank you for making this shopping experience enjoyable.
Scrub Sets
Fitting Perfectly

, Regardless Of The Size You Need

We know that the letter on the tag—XS, S, M, to 5X—can all be misleading. A medium can fit like a Small, an XS, or a Large—even in the same brand, and same line—which makes ordering online hard unless you've previously purchased the scrubs. The size guides provide are also often incorrect; one of the scrub companies incorrectly listed every top the exact same length for years when tops were various lengths, varying indifference up to three and a half inches, which is a lot to someone either 5'1 or 5'9.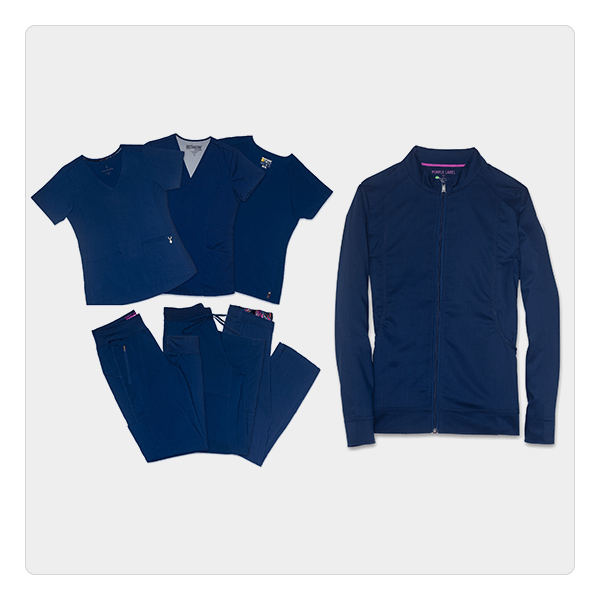 Examining The Numbers

, Applying Science To Those Numbers

Dress and pant sizes are 0-36 (XXS-5X) for women, and waist sizes of 28-64 (XS-5X) for men's pants, yet there are only 10 sizes for women (with an occasional 1X included, too) and 9 sizes for men. That's a lot of rounding.We use our own number and rating system to make sure that whatever letter is on the scrub, it fits perfectly on you.
Try New Brands

That Fit Without Having To Go To The Store

4Luvofscrubs has taken the guesswork out of the fit. We've ordered and measured and kept an inventory of all the top and pant styles for every brand. Brands that we can't even send to you; we included brands that sell exclusively online and other brands that have opted not to work with us even though we've attempted to work with them. You can expect brands from Barco, BIO, Carhartt, Grey's Anatomy, Healing Hands, IguanaMed, Jockey, Koi, Landau, Maevn, Med Couture, Smitten, Urbane, Vera Bradley, and WonderWink. Some lines are exclusive to scrub companies, and some companies are solely online. Every box you get will be styled with something new for you to try that will fit perfectly, and with new brands and companies coming out every few months, you'll never run out of scrubs to try!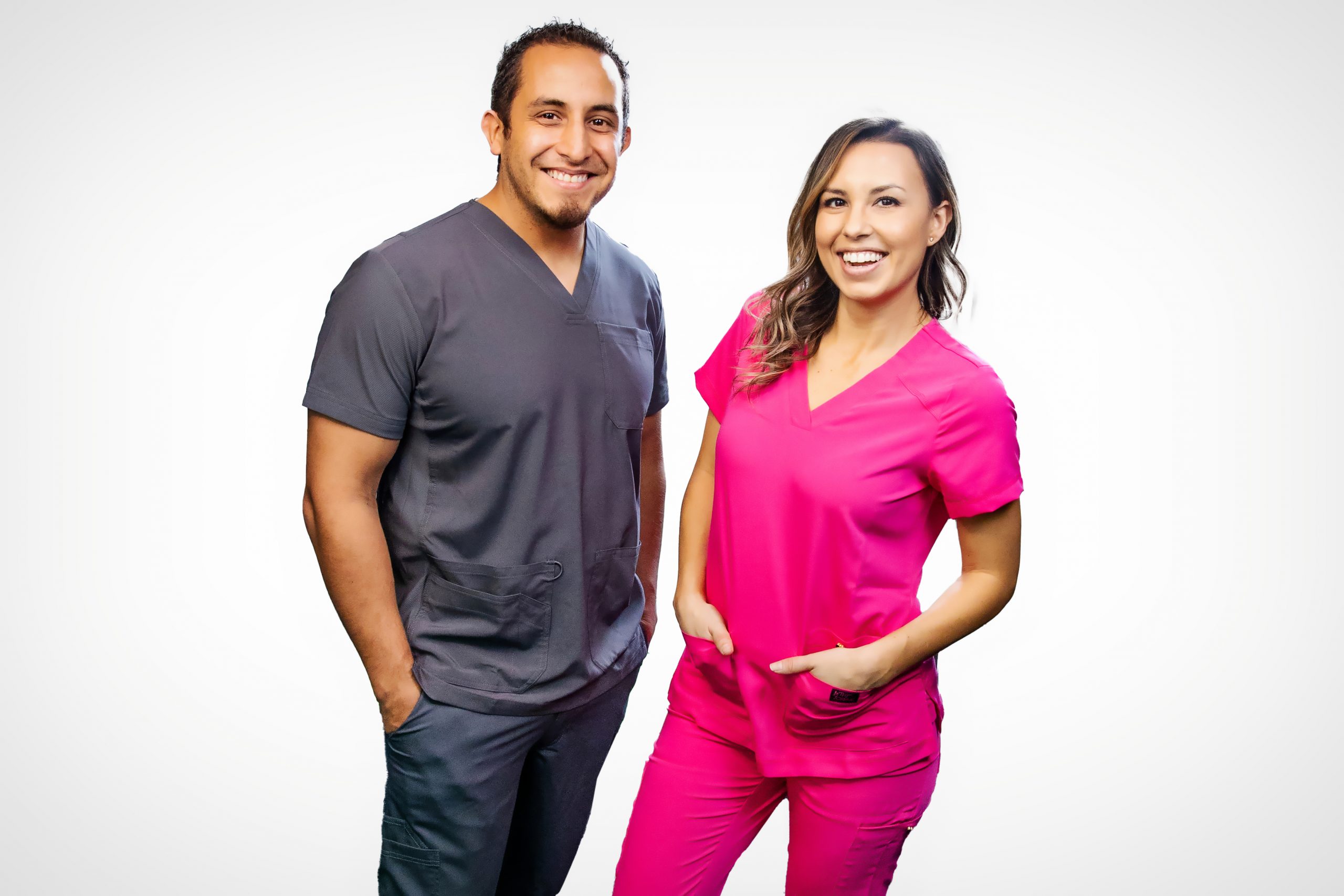 Your First Subscription Box Is Only A Few Clicks A Way!
Once you send us the picture of the tags of your favorite scrubs and complete the questionnaire,
4luvofscrubs will match the top and pants styles to your profile.